fence it in so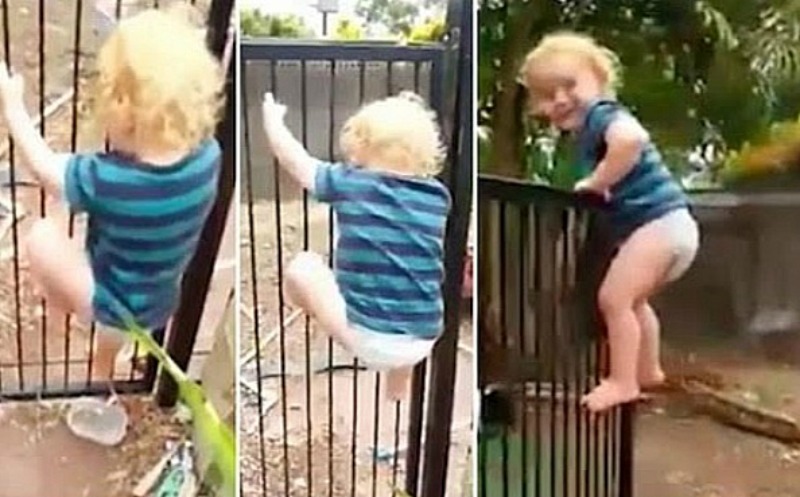 I had the best time ever this past weekend watching my son in his high school's musical, called High School Musical (I know – it's a little redundant). He killed it. I've never been more proud.
I just live for this stuff. It's the best part of being a parent. And as parents, we love our children more than anything in the world and would do anything to protect them. I'm sure you couldn't agree more.
Unfortunately, you can't always be there to protect them every step of the way, but when you can, you establish certain safeguards to prevent accidents.

And if you read last week's email, then you would know that I shared a true story about a family that has their daughter enrolled in swimming lessons with me.
In short, the 19-month-old daughter was seconds away from taking a plunge in the backyard pool, and it almost went unnoticed. For the full story, click here.
Well, there's a part 2 to this relevant saga. With the names omitted, here's what the mother wrote:
The mishap above took place just nine days after the first unexpected event. And luckily one or both parents were in the right place at the right time in both situations. You can't always count on luck, however.
I'm so glad that the family is not going to take any more chances since they've decided to "fence it in" and install a climb-resistant mesh fence.
And "climb-resistant mesh" is key. Take a look at this video of a toddler (pictured above) scaling a fence.
Toddlers are master climbers. So when installing a barrier, make sure that it's climb-resistant.
I can't tell you how much I appreciate the mother sharing her two stories with us. I hope that this will have an impact as a result.
The individuals that are most at risk here are 1-4-year-olds. Drowning is the number one cause of accidental death for this age group, and it mostly happens in backyard swimming pools. So be sure to fence it in!
Please, if you've had a similar experience, I would love to hear from you. The more people that we can reach with stories like this, the more lives we can save.
Love the water, so
Tessa so
P.S. Get the FREE water safety app to help ensure your family stays safe in, on and around the water. It includes kid-friendly videos and quizzes. Search the iTunes app store for Swim by American Red Cross or click here. For Google Play you can use the same search parameters or click here. It provides the latest in water safety guidance to help ensure your family stays safe in, on and around the water.
P.P.S. To start your child on the path to becoming water safe, click here. so